Belushi TD wrote:
Thank you for the information...

I find it interesting that the US is set up this way. Not interesting bad, but interesting good. When all is said and done, we are a rich nation, and can probably handle most (almost all) of our disaster relief needs. Its also interesting to see how the different laws affect what can be done.
It's not just that we're a rich nation, but that we routinely have to deal with disasters in a way that many nations don't, so we're well practiced. Big disasters, or even lots of small ones, usually keep PD, FD and EMS folks busy year round. Disaster response (especially fire, flood and hurricane) is also a
national
business. Even if there's no disaster in your state, people from your area may well be chopped to other areas where stuff is going on.
We've come a long, long way. Prior to 1991, pretty much everybody did their own thing. The impetus for standardizing disaster response came from the Oakland Fire in 1991. Basically, few to none of the fire departments in CA that responded had the ability to talk to each other, common operating procedures, or even simple things like same size hoses. End result was a lot of homes getting burned down that shouldn't, including that of a State Senator.
CA spent the 1990s creating a standard operating practice, and the Feds cribbed a lot of it to build the National Response Framework and the National Incident Management System post 9/11. We threw a lot of money at it (and a lot more post-Katrina) into buffing up disaster response capability nationwide, and we have a very good system that is designed to feed state and national resources down to locals with minimal interference. Basically, the guys from State and FEMA show up and say "what do you want and where do you need it?" - but generally do not take charge.
The system is designed to be flexible and local centric, with the emphasis on local planning for plausible local disasters, ranked in order of likelihood and destructive potential. It's one of the areas we very much have right, provided we don't get complacent. As long as the local people are on the ball, it works very very very well. Even if all the locals are pretty rusty, theres a lot of redundancy. You really need something like New Orleans, where they did absolutely nowhere near the level of planning and training they needed over the forty or fifty years of known vulnerability, to get a Katrina-style disaster. And Katrina was only a disaster in NO - in MS, which took the brunt of the storm, they were on the ball.
Most importantly, we're very good at sharing ideas and disseminating information. I've personally had instructors who worked pretty much everything from the '94 Northridge Earthquake to Ferguson, and everything in between. FEMA's Annison campus is pretty impressive, and both they and state OES here in CA have pretty impressive training setups staffed by people who do this for a living. There's lots of swapping of warstories, but even there the goal is to get you thinking, exchanging information and building up contacts outside your region.
We'd be a HELL of a lot better off if we used FEMA and NIMS as the model for how other government programs work.
Belushi TD wrote:
Finally, its interesting to see how much stupid there is out there when it comes to donating things.
It's not stupid as much as naivete and ignorance. People don't know what's needed where, nor do they recognize just how much work is involved in getting the right stuff to the right place at the right time. So they try to help, based on their limited experience and, frankly, sometimes ill-advised pronouncements from politicians and outside agencies.
The flip-side is that we can fully tap the compassion and ingenuity of America, which is hella impressive. Especially with just a little bit of planning.
Belushi TD wrote:
Those of you who are in the know, can you give me any info about appropriate organizations to donate to? My wife has an issue with the Red Cross, mainly due to an issue with her father back in the day. Stu, you mentioned there are NGOs out there that are trustworthy, but also reminded us that there's lots of scamming bastards out there. It would be very useful to me to have a list of reliable NGOs that I can distribute to some friends of mine who are, shall we say, far more trusting than they should be.

Thanks
Belushi TD
The ARC is a very valuable organization, but there's a lot of misconceptions about what they can and cannot do. They get a lot of flak for not being Johnnie-on-the-spot, but they're not set up to do that. We're told by the ARC not to expect them to be on scene until 72hrs after the event. For a big event, they're not a front-line responder because their organic footprint is small and the disaster needs can be huge. They do a lot of their best work on small events, like shelters for fires here in CA.
Probably the best thing to do is to call your local, county and state OEMs and ask who their partners are. That'll get you a list of whom they work with in your area, and thus where your money can do the most good locally. Find out who in your area runs shelters, who's committed to providing food and stuff, and who their partners are. That'll get you into the extended networks of people in the trenches.

Also, if people really want to help, they

need

to get prepared before disaster strikes.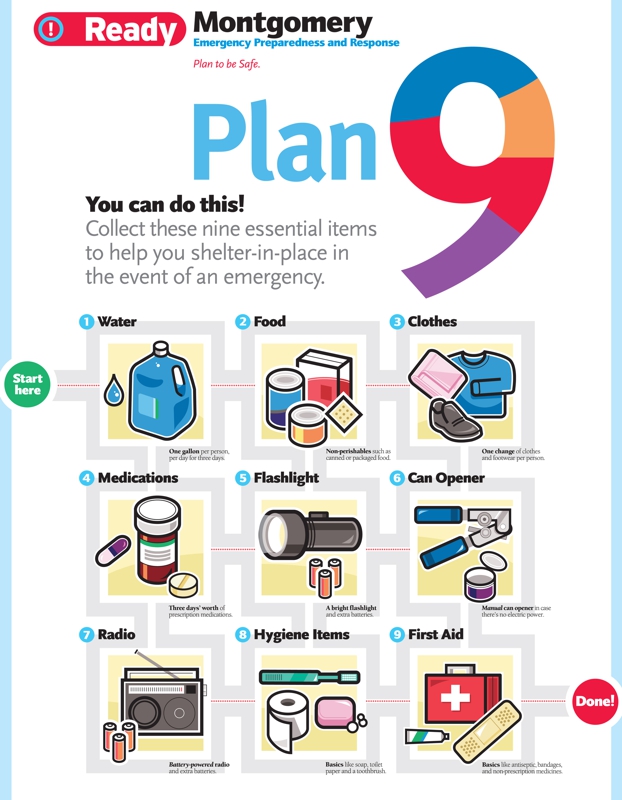 All but the medication parts can be purchased, now, when it's cheap. You have those items, and you're a lot better off if you have to evac or shelter in place.