I saw today's XKCD, and couldn't help but think of this: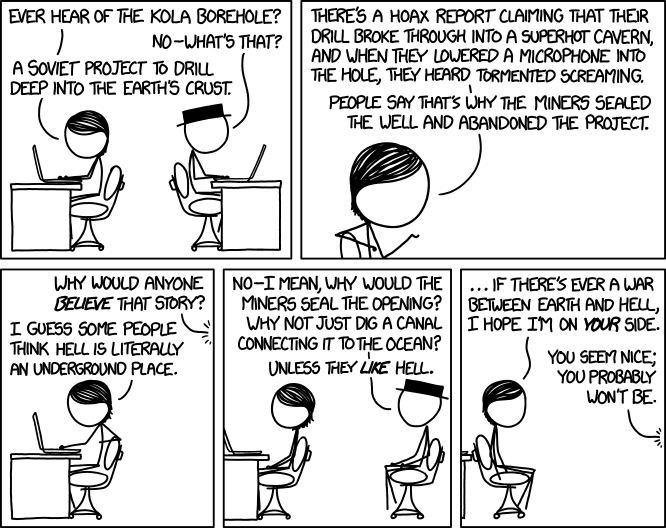 The alt-text: Tonight's top story: Lucifer, the Prince of Darkness, died in his home this morning at the age of [unintelligible rune]. Due to the large number of sharks inhabiting his former kingdom, no body could be recovered.
Why didn't you guys think of sharks when TSW was being written?